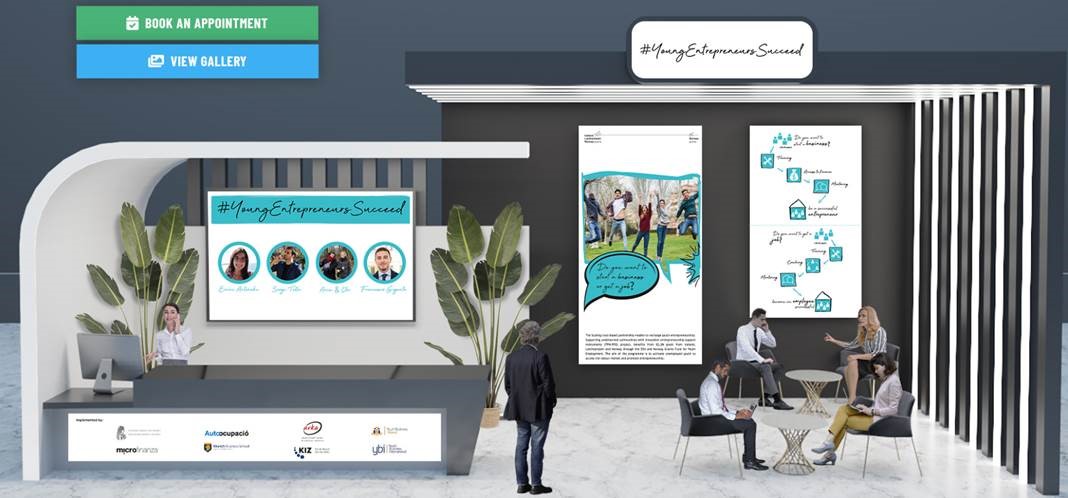 The Regional Funds Week was hold from 6th to 10th of December; an online event directly organised with the hand of both Fund Operator for Fund for Youth Employment and Fund for Regional Cooperation, and the objective of taking advantage of both funds' cooperation. The event itself counted on virtual stands from the different Projects involved, aside from the organisation of several conferences and activities, such as the roundtable Managing impact: the story of a success.
On 9 December at 10 AM, the Regional Funds Week hosted the virtual roundtable "Managing impact: the story of a success", an event organized by the YES!, Stay-on and FOLM projects.
The roundtable discussion – moderated by Giulia Parola – focused on defining the impact management field, talking about the challenges involved in academic-practitioner relationships as well as the beneficiaries' involvement in impact management processes, and discussing issues related to the projects' sustainability and dissemination. Guest speakers of the roundtable were Prof. Dr. Barbara Scheck (Munich Business School, YES! / European Center for Social Finance, Stay-on), Guillem Aris (Autoocupació, YES!), Jorge Gimeno Pawlowski (Center for Innovative Education, FOLM), Dr. Jule Hildmann (Outdoor & Environmental Education Moray House School of Education University of Edinburgh, FOLM), and Stephanie Kirwan (Meath Partnership, Stay-on).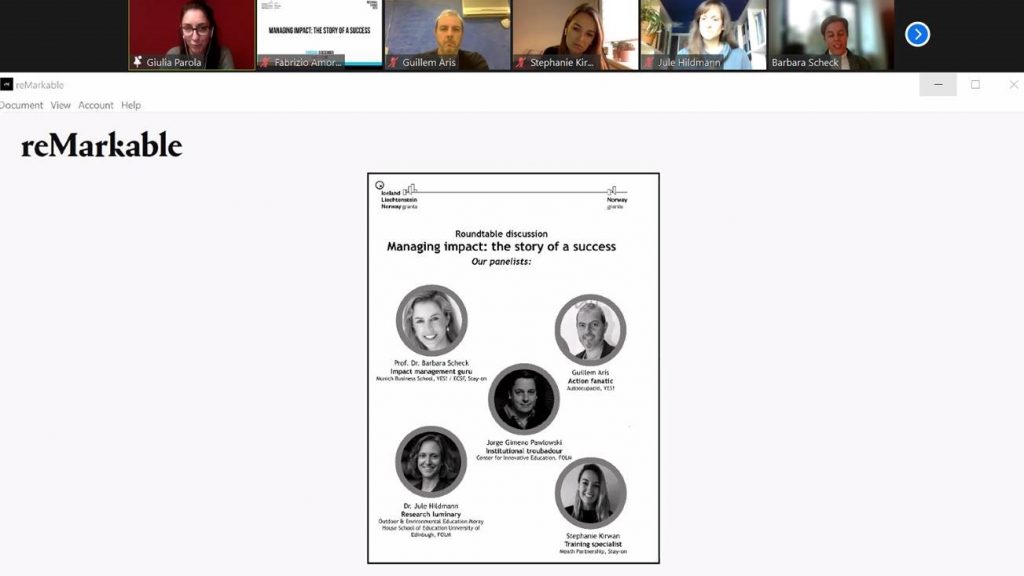 The great atmosphere at the event enabled plenty of interaction between the guest speakers and the inspiring audience.