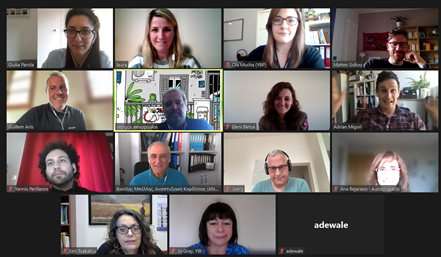 The first workshop for the year 2022 of the YES! Project held on April 12th 2022. After much deliberation about the mode of the workshop whether online or offline by project partners. A virtual online mode was agreed and it was a success.
Munich Business School hosted the virtual workshop and moderated by Giulia Parola. The morning session began with a welcome note and introduction of all partners both returning members and new ones. Followed by training session anchored by Karim, a technical person from SkillLab to all partners (including beneficiary and expert partners) on the operations, management and usage of the software for the YES! Project.
The afternoon session was dedicated to Impact Assessment – update on the methods of data collections and framework for the second phase of the project, Knowledge Transfer – A new toolkit to help coaching and mentoring, and Implementation Updates presented by all implementing partners.
The workshop ended with all partners sharing a pose for a picture.