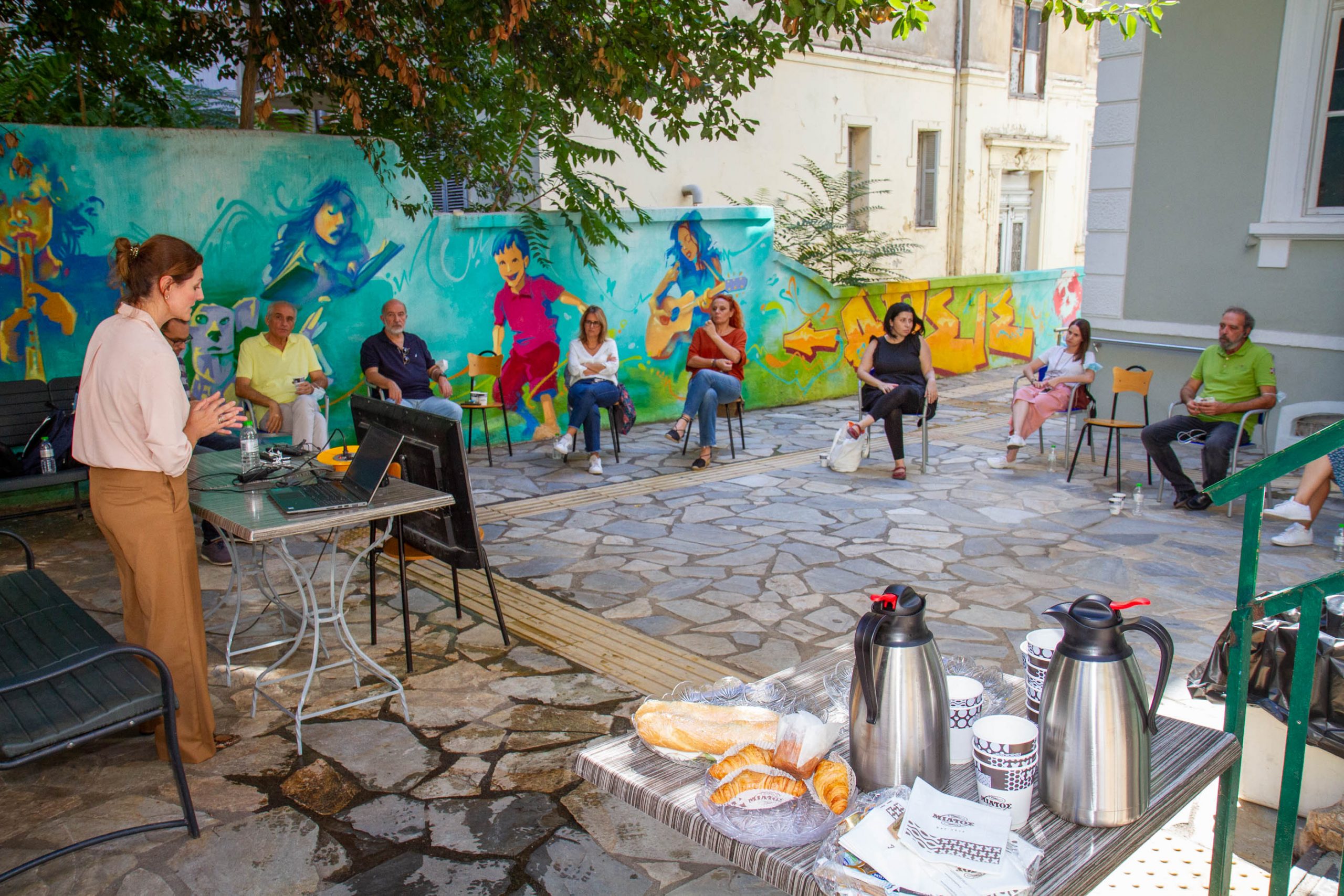 The Greek partners of the transnational project "SCALING TRUST-BASED PARTNERSHIP MODELS TO RECHARGE YOUTH ENTREPRENEURSHIP: SUPPORTING UNDERSERVED COMMUNITIES WITH INNOVATIVE ENTREPRENEURSHIP SUPPORT INSTRUMENTS (TPM-RYE) PROJECT ", organized two networking meetings with stakeholders around the support of refugees, which are out of work-education-training (NEETs).
The first networking meeting held in 7 September 2021 in Athens and the second one in 21 September 2021 in Thessaloniki. The participants represented organizations specialized in the support of refugees, such as International Organizations (UN Refugees Agency in Greece, International organization of Migration-IOM, Action Aid Hellas), Non-Governmental Organizations (ARSIS, SolidarityNow, Greek Forum for Refugees) and Cooperative (UnivSSE Coop).
During the meetings, the Greek partners of the project "Young Entrepreneurs Succeed" Agricultural University of Athens and Development Agency of Karditsa presented the project and the tailor-made coaching service dedicated to refugee's NEETs. Fruitful discussions were followed over the employment of young refugees and the support services offered by the participants. The parties agreed that the support services towards refugees is key-element for their integration in the Greek labor market. Moreover, the participants concluded that collaboration between the partners can maximize the effect of the provided services. Finally, the participants agreed to look for opportunities to collaborate in the support of refugee's NEETs, during the next months.
The Scaling trust-based partnership models to recharge youth entrepreneurship: Supporting underserved communities with innovative entrepreneurship support instruments (TPM-RYE) project, benefits from €2,3M grant from Iceland, Liechtenstein and Norway through the EEA and Norway Grants Fund for Youth Employment. The aim of the programme is to activate unemployed youth to access the labour market and promote entrepreneurship.