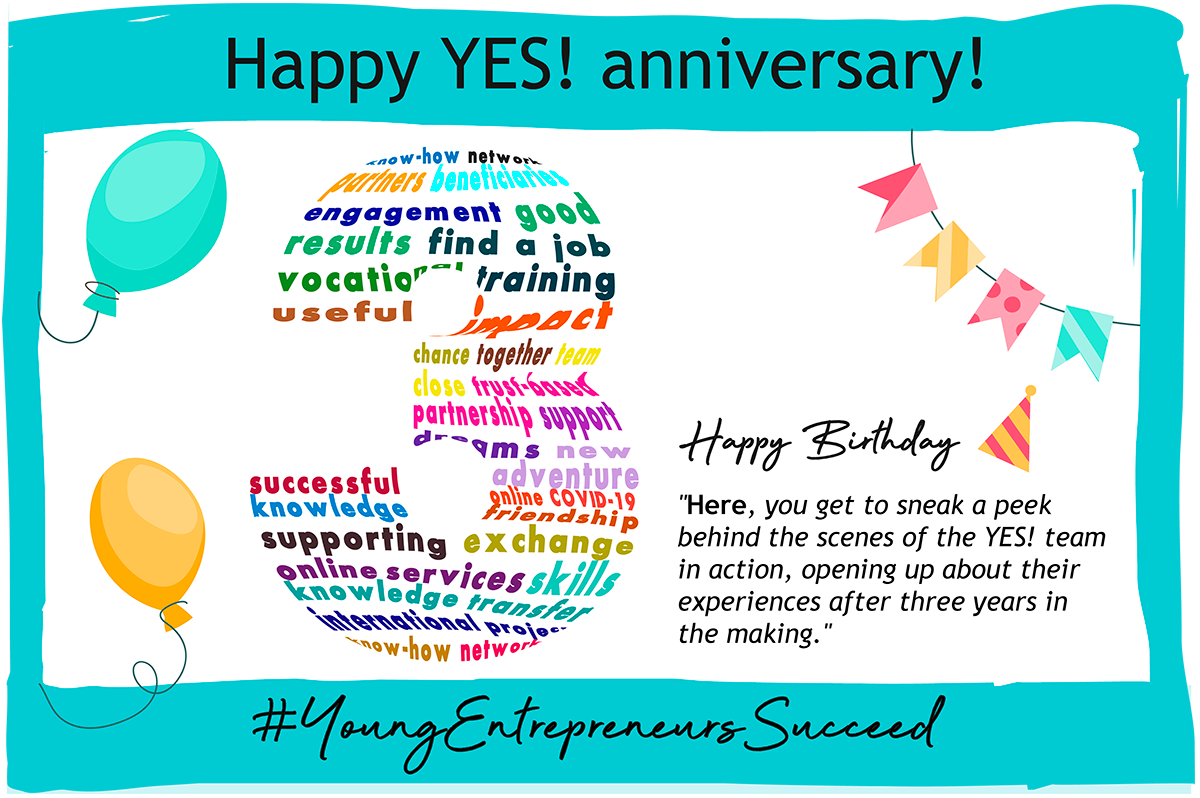 The project Young Entrepreneurs Succeed turns three years old! It has been three years full of learning. The program's partners have gained lots of new experience, how to better and more effectively cooperate with other organizations, how to use the network, and exchange knowledge and experience.
One of the best aspects of taking part in the project has been the chance to get to know each other in face-to-face events and meetings where not only we have exchanged ideas, tools, and experiences, but also where we have had fun and shared special moments all together.
However, these three years have been affected by Covid-19 and the consequences it has caused.
A curious fact was that until the last moment, we did not know if we could celebrate the workshop of Syracuse in March 2020. Luckily, we were able to meet each other, despite the last-minute change of venue!
One of the significant challenges that we have had to face because of Covid-19 has been moving online all the services offer and engaging the target to join them online from home, such as keeping the project team close despite the social distancing. Even though we had difficulties, we have achieved it and we have continued to share knowledge, activities, and learning through the screen.
It has been three very fulfilling years, in which one of the most relevant things we have learned is: Not all projects are "just" projects. Some can become more.
Looking ahead to the following few years, we are thrilled to see each other again, keep sharing experiences, and have a real impact on someone's life.