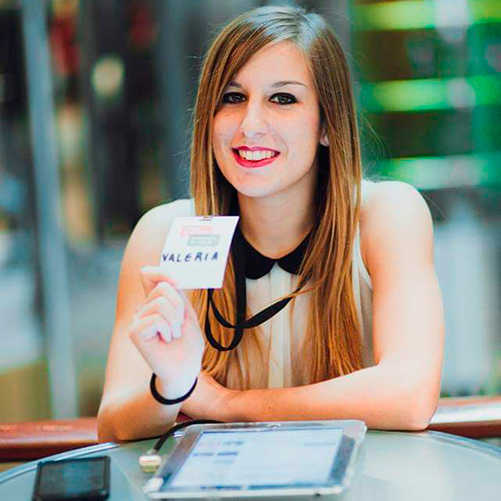 Valeria Briscolini is a dynamic professional from Roma, Italia. She is a very enthusiastic person and a strong suporter of international organizations and non profit associations.
She achieved the Bachelors' degree in "Foreing Languages" and the Masters' Degree in "International Relations". She was working as Front Desk Agent at Marriott International, but in April 2020, she found herself unemployed.
During the lockdown period she decided to attend a free online course in Digital Marketing, provided by Microfinanza Srl.
After the training sessions, Valeria has been supported by Microfinanza in a personalized coaching and mentoring path, targeted to strenghten her hard and soft skills, and providing her with the instruments to approach in a more efficient and effective way the labour market.
Valeria was a NEET. Now, she's trying to find her path. She's very interested in working in the field of International Development and Cooperation, with a particular focus on the Communications sector, which may represent a fundamental role in sharing knowledge and raising awareness on many global issues. She has not only educational but also professional experience in the field of International cooperation, also considering that she's collaborating now as Fundraiser at Amnesty International, to collect supporters to defend human rights!