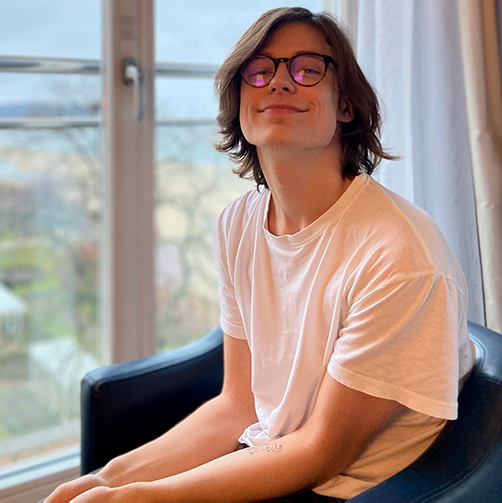 By using the available support properly, you will go faster and further.
I am Szymon, and I have some dreams to fulfill. Someone told me business is a perfect way to fulfill them.
The possibilities offered by this YES program exceeded my expectations. In August of this year, I left my job and set up my first company. At work, I developed the skills that allowed me to start my business. It seems very rare to me, but the owners of the company I worked for, support me in my adventure with entrepreneurship. They provide support and valuable tips. It was they who suggested I participate in the program. Kamila, Marcin – thank you.
My company deals with the creation and development of e-commerce projects. At the moment, the niche is selling specialty quality coffee under my brand.
I think my beginnings are just developing, and sometimes I fear with minds what I don't know yet. When you fall in love with your idea, like most entrepreneurs, it is relatively easy to get going. The stairs start later, when the company does not develop as planned, the first troubles we did not even foresee begin. My way is to recall the motivation and feelings that started me. My main goal of participating in the program was to develop processes in the company and increase conversion from current projects. I wait until I hit the next ceiling, but knowing that there are experienced entrepreneurs ready to help me effectively turns fear into commitment.
Thanks to the program, I finally met people who think similarly to me, who had similar ambitions and had problems with their implementation. Mutual help is of priceless value. I am glad that we are in constant contact, we help each other, some have also become my clients.