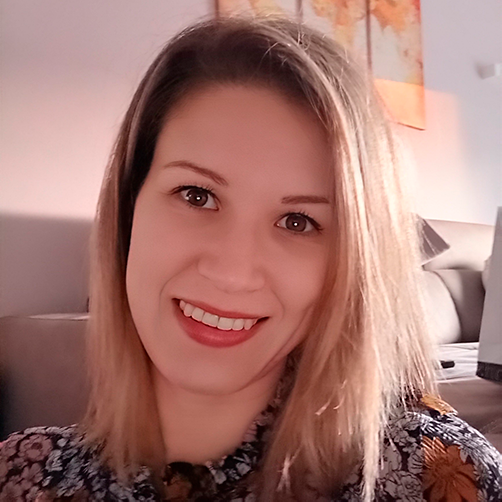 Sofia Campese is a young practitioner from Zugliano (Vicenza), mother of little Dafne.
With a High School Diploma as Tourism Services Technician, she had the chance to work in different fields and positions, as warehouse help, paper making worker, telephone customer support provider, and administrative clerk, until March 2021, when she lost her job. In February 2022 she came in touch with Microfinanza Srl, and she decided to attend one of their free online courses, focused on Excel and other competencies for the labor market. The training is part of the Young Entrepreneurs Succeed!, a project funded by the EEA and Norway Grants for Youth Employment.
After the training sessions, Sofia has been supported by Microfinanza, in a personalized coaching and mentoring path, targeted to strengthen her hard and soft skills, and providing her with the tools to effectively approach the labor market. Coaching and mentoring services focused on the development of a CV, cover letter, but most of all, on the active job search and on finding other training courses for her.
Sofia was a NEET. She's been supported for more than 6 months now. Thanks to her efforts and determination, after having attended a course in accounting and bookkeeping, and despite the complicated time and the difficulties in entering the labour market (especially for a new mother!) she was able to be hired by one of the most important modern paper mills in Italy, and she's now collaborating in the administration office!