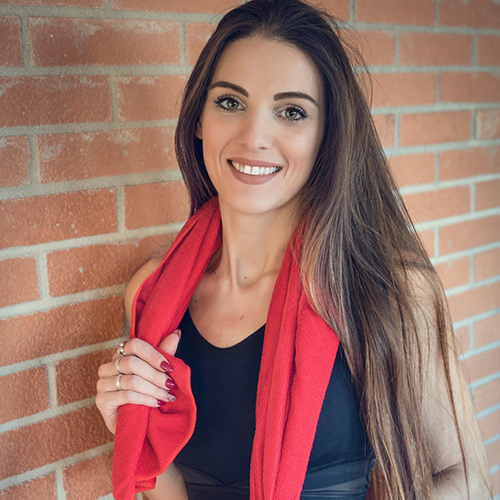 Roberta Dal Bosco is a young Health, Fitness and Lifestyle Coach from Piovene Rocchette, Italia. She believes that professional cooperation and lifelong learning are the key of success.
Roberta has attended a training course on Financial Education, Business Planning and Self-Entrepreneurship, taught by Microfinanza, in the framework of the Young Entrepreneurs Succeed project, financed by Iceland, Liecthenstein and Norway through the EEA and Norway Grants for Youth Employment.
She decided to be supported also in terms of personal coaching and mentoring services after the learning experience: she's been working on improving her CV, on personal branding, on the active search of job or professional training, and funding opportunities.
She's now starting up her own project, "Let's workout with Roberta", an online and offline personal training studio, which focus on personal training, small group and workout classes, also through digital platforms.
Roberta is currently living in Adeje, Spain, and she is collaborating with mentors and other professionals for developing and improving her business ideas and proposing some new classes. She was a NEET, and she's now working as a freelance personal trainer, and collaborating with gyms in Italy and Europe.