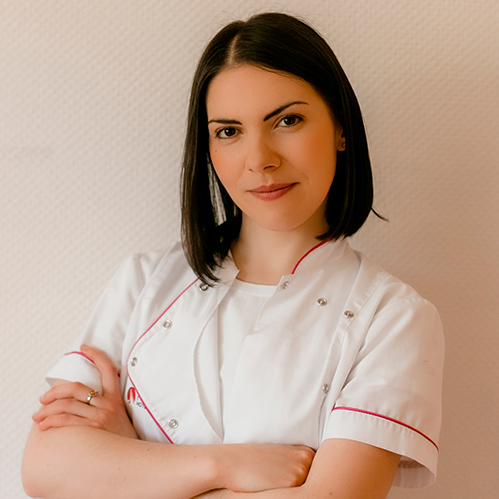 Describe briefly what the business idea is based on.
I am a dietitian and food technologist by education. I deal with individual consultations and writing diet plans for my clients. I work in my own company MIRIAM CIEŚLAR DIETETYK, as well as, as a dietitian at the Health Resort.
My business idea is to expand the sales of my products such as: ready-made menus, culinary e-book, ABC course of healthy eating and the development, production and sale of a functional food product.
2.What was your situation before joining the program?
All the time I was trying to educate myself by watching YT about business, reading various articles, talking to people who know business or taking a course on a Personal Brand.
I tried all the methods I knew to implement in order to develop my company. Unfortunately, I felt that despite my efforts, I was standing still, the company was not developing, and I was even going backwards.
3.What are the main benefits of joining the program in your opinion? What did you get?
Certainly, I systematized my knowledge in a wide range, incl. creating a personal brand, activities in social media, product development, etc. The main and greatest benefit for me was mentoring and expert consultations, during which I found out that my activities so far were not fruitless, and even created the ground for further activities. Thanks to my knowledge and experience, working with a mentor directed me to what I want to do the most and showed me how to do it so that the results were visible. It was very surprising to me that although the mentor did not seem to give me ideas, I myself have come to what suits me best in business. I really appreciated the very efficient communication with the project coordinator.
The program with experts and mentoring turned out to be one of the best programs I have participated in and it has had the most dynamic impact on my development and development of my company.
I have already recommended the program to a few of my friends.
4.What are your plans for the future?
In the future, I want to produce my own functional food product and also develop in many other areas.
5.Was anything groundbreaking for you and your business during the workshops?
Working with experienced mentors who individually pay attention to you and your thousands of ideas, makes you choose the path that suits you best and is best suited to you. I heartily recommend it.