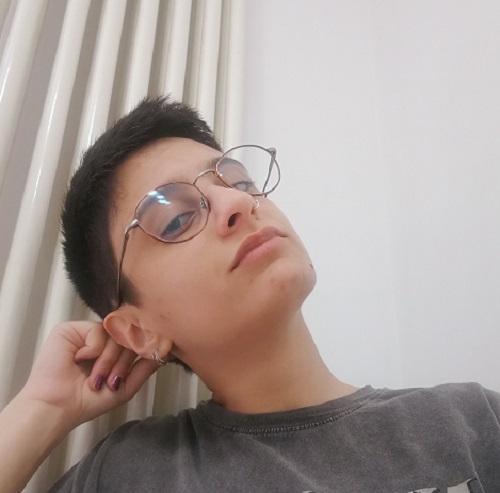 What's your name and what's the name of the training you have taken with us?
My name is Melissa, and I study cultural heritage at the University of Urbino. I attended to the training "Excel and other skills for the world of work" as part of the YES project with Microfinanza. Thanks to this course I had the opportunity to approach the Office package. It seems like a small thing, but it is an essential skill to start working. The course was very interesting, the program fits my very structured personality. The course was very useful from different points of view. It allowed me to get closer to IT, and it allowed me to enrich my CV. Often we are afraid to do not have enough skills or experience on our CV, and we find it difficult to apply to positions believing that we are not good enough. The course helped me concretely in my job search. 
I will start the universal community service in September with a syndicate. When I passed the interview, they were interested in my CV, and asked about the course I had taken with Microfinanza, and my study path. They were curious about my different interests, from art history, cultural heritage restoration, and IT. This gave me extra points and I am happy to have been selected for this opportunity. This also represents an opportunity to start cultivating other interests that I have, such as IT. 
Thanks to the coaching sessions that I did with Matteo through the YES project, I received important support for my career orientation. The difficulty I encountered in my journey was in "navigating" through the numerous opportunities in front of me and figure out the most adapted to me. For an introverted, anxious personality like mine, there is always the fear of not knowing how to move, and figuring out whether an opportunity is right for you or not. Through coaching I was able to explore other opportunities and courses that were suitable for me. This made me gain much more confidence.
What are the main obstacles you faced at the beginning of your career path?
The main difficulty came from the fact that the opportunities I found in front of me were not adapted to my way of being. First experiences to approach the world of work such as restaurant service, or waiter, seem easy experiences, but in reality, they are not. Especially for people like me, who are particularly introverted or who have anxiety or mental health problems, they can cause negative reactions. 
I often found possibilities that were not suitable for me. I started to think that I was lazy, that I was not good enough, that I was not able to seize opportunities and that it was all my fault. This was very deleterious for me. 
The training and coaching course taught me to recognize the opportunities that were most suitable for me. I realized that I am not a lazy person, a person with few interests…. I learned to consider myself more from my own point of view, which is always the most critical one. I realized that there are different opportunities for everyone. It is not easy to find them, which is why it is important to be oriented, especially at the beginning. Once you understand how to look for the opportunities that are best for you, and select them, everything is easier. This path has helped me to look for other trainings and to modulate the opportunities differently.
What are the perspectives on your path? 
I have identified things that I would like to explore. What I will do in the future I don't know yet. I know I have different interests. I would like to work in cultural heritage, I would also like to combine it with computer science, and I would like to work with coding. I know that this kind of activity is something that I can do as a freelance, from home, so it's a type of work that's more suitable for me, because it makes me feel more comfortable, it's a work environment that suits me better. Coding is a big interest of mine that I would like to combine with cultural heritage, with art, and archaeology. Technology is interacting more and more with art and cultural heritage, although many people tend not to realize this.
Your suggestion for people who are looking for their own way.
From my own experience, I can suggest them to avoid looking at how others do it and how long it takes them. I recommend respecting their own time, look for free training opportunities, online, such as Microfinanza courses or others available. There are many opportunities, they have to be researched, and selected, to check the credibility of the organization offering the course. These experiences are a way to enrich one's CV and take one's first steps. It is an easier way to start for people who are more comfortable in front of a computer, as I was.