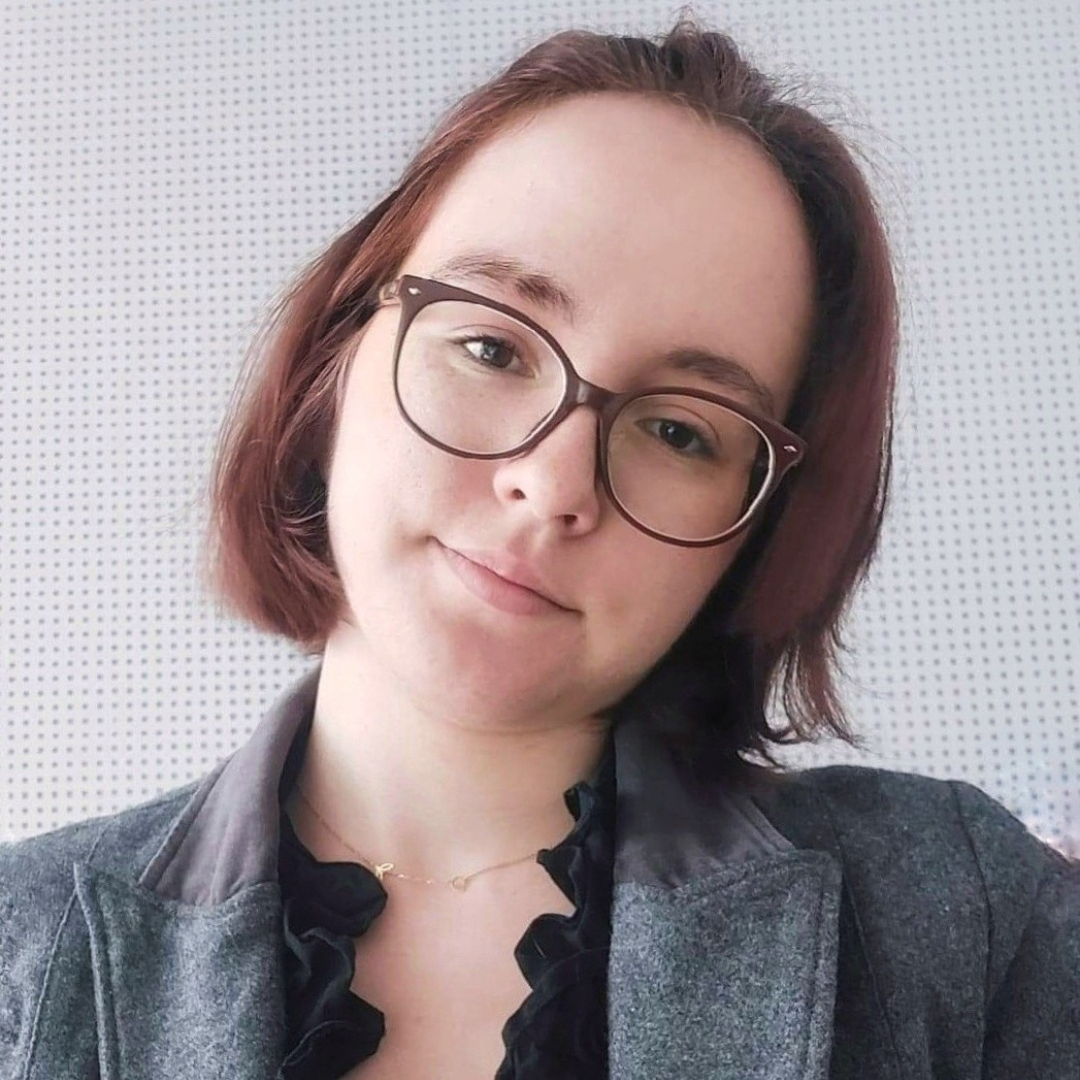 Describe briefly what the business idea is based on.
My name is Karolina Utkin.
The trainings taking place during the YES program have taught me to predict what business has a chance for development and is possible to implement. The jewelery trade has become my project. I make jewelry from old buttons.
2.What was your situation before joining the program?
Before joining the program, I had no independent income and was afraid to start any sales project.
3.What are the main benefits of joining the program in your opinion? What did you get?
Now I'm not afraid anymore. On my linkedin profile, I recommended the YES program to everyone, because I believe that it helps to develop the competences necessary in business, to anticipate the direction in which the project will develop and to respond to market needs. I think that the success of my actions is due to the fact that, whether there is a crisis or a pandemic, people's appearance is very important to people. "Alluring Details" is different from the project with which I joined the program, but it is part of the zero waste and ecology philosophy, because in my new ideas I use resources that already exist. The buttons, the packaging in which I send products to my customers, are all reused.
4.What are your plans for the future? Was anything groundbreaking for you and your business during the workshops?
A turning point in the project was the coaching consultation with Katarzyna.
It made me aware of my lack of knowledge in the field of economics and finance. After all, I do not intend to give up the project of the Academy of Literary Talents, and "Ponętne Details" are an opportunity for me to gain business experience. Thanks to Mrs. Kasia, I know that gaining this experience will take me many years of work and study. Now I am writing a bachelor's degree, but I plan to go to England for my master's studies, because I see interesting development opportunities there in my plans. For this, I need to acquire the necessary language skills. I recently started working on Instagram and will be treating it as my website.
Currently, I try to choose the cheapest parts and packaging, because I do not sell jewelry at a high price, but in the future I would like to go even more ecological, earrings with real silver earwires and packaging – cardboard boxes filled with sawdust with an imprint as a logo films. For now, it is a small pocket money for my studies, because the income does not exceed the tax-free amount. I also plan to enroll in a one-year jewelry making study soon.