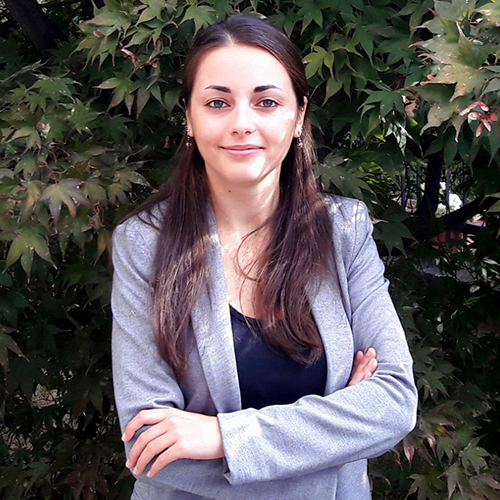 Chiara Bruzzese is a young professional from Turin, Italy. She is a creative and curious person with a strong interest in local sustainable development issues. During her previous working experiences, she was responsible for writing articles about sustainability and organizing events such as exhibitions, conferences and workshops in order to promote cultural and environmental heritage.
During the lockdown period, due to COVID19 restrictions, she decided to attend two free online courses provided by Microfinanza Srl: Digital Marketing and Selfemployment and Entrepreneurship.
Throughout the training activities, Chiara has participated to a competition of ideas with the aim of planning a social media strategy for the Municipality of Savoca (Sicily). These ideas have represented a baseline for the design and the implementation of a real communication plan made by the Municipality in the following weeks.

After the training sessions, Chiara has been supported by Microfinanza in a personalized coaching and mentoring path.
Chiara was a NEET and now she's working for an insurance company. Moreover, she's collaborating with an organization on European projects design and she's keen to foster a positive and green impact on local communities' development.