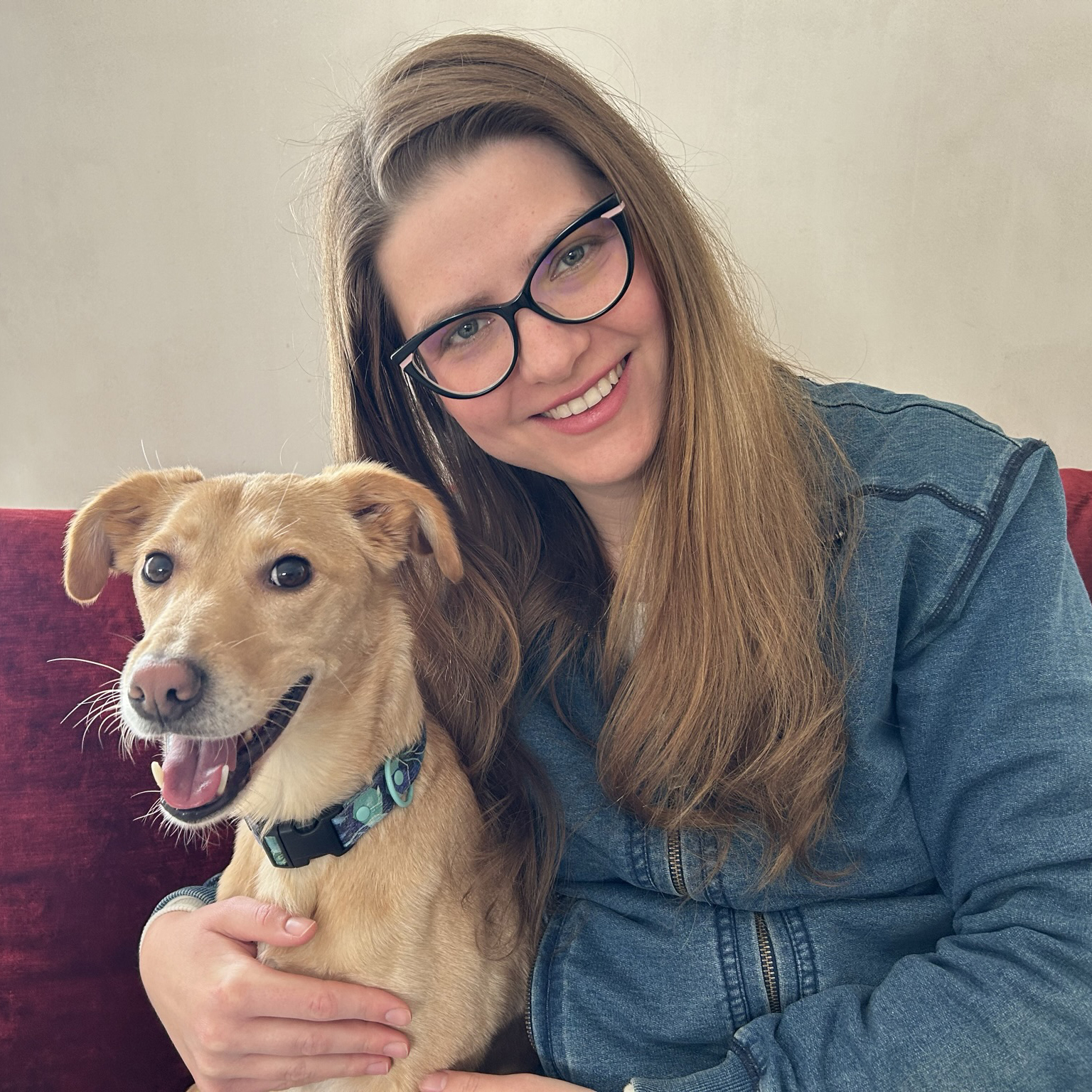 Ania Krupińska–Romańska is a graduate of the YES program. He is a zoopsychologist and a zoophysiotherapist by education and she has been working with animals for almost 10 years. Today she runs her own dog hotel – Najlepsze dla zwierząt (Best for pets).
Describe briefly what the business idea is based on.
Observing the market for years, I discovered that there is a lack of hotels for dogs, which on the one hand are homely and intimate, but also professional and safe. I used the help of the Youth Business Poland Foundation last year, when I really wanted to expand my business with stationary rehabilitation for dogs. The foundation gave me great support in planning activities and tools to explore whether my dream will be primarily helpful to dog owners. Therefore, when my vision of this business came together, I knew that it would be a place that would provide support to carers of sensitive or sick dogs. I always wanted my work to matter.
2. What was your situation before joining the program?
Before joining the program, I had very clear and thoughtful dreams. I was running a hotel and I still felt like I didn't have the plan or the funds to move forward with development. The prices of hotel services and the number of dogs admitted cannot be freely increased due to the economic situation and the standards of service that I have set for myself. I performed behavioral, training and rehabilitation services only with access to the client. The only possibility for further development was to create space for me or other specialists to perform these services on site. Unfortunately, I was blocked by my usually unjustified beliefs about my abilities, knowledge and finances.
3. What are the main benefits of joining the program in your opinion? What did you get?
The program is attended by people at various stages – from the initial idea to the detailed plan. That alone broadened my horizons. I saw how much work I have already done and that it is not worth giving up at this stage. I understood that years of work in the profession allowed me to get to know my clients and their needs well.
The workshop leaders are long-time entrepreneurs and specialists in their field. This awareness that we are not talking only about dry theories gave me a sense of security. During the course, we were provided with a lot of materials that forced me to make specific thoughts, decisions – also to face my weaknesses and fears.
I also understood then that in business you have to be aware and constantly on the move. Dreams are not everything. You have to calculate coldly and see if you can make a living out of it. All this was supported by a lot of positive energy and the words "wow, this convinces me, it's worth getting into it, you're doing a great job". Throughout this difficult process, I felt the support of the entire Youth Business Poland team. At the very end, I also received a free series of mentoring meetings from the foundation. The process of working with a mentor is probably the most valuable adventure I have experienced in my professional life.
4. What are your plans for the future?
The first stage is to start the promotion of the room to such an extent that registration for classes is a month ahead. Maintaining the quality of the hotel so that the care schedule is always full. Adaptation of the area we have for activities for dogs. So the basic plan is to use 100% of the potential that we already have today. All the time I have an entry with the offer of online training in the back of my mind. And my icing on the cake, i.e. the "Centre for Comprehensive Neurorehabilitation of dogs and cats" on an international level.