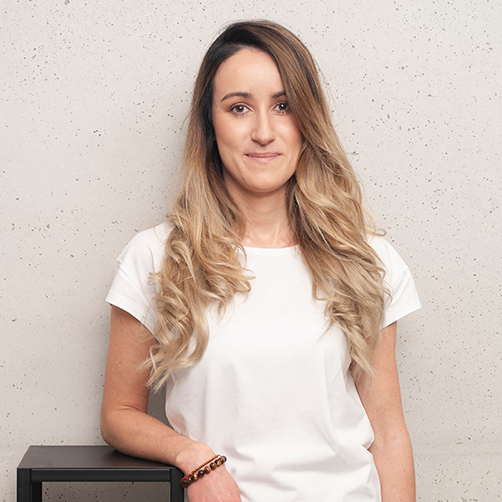 – Describe briefly what the business idea is based on.
I am an Master of Physiotherapy. I have developed a manual rejuvenating treatment: Baskin face Therapy. It is an original face modeling and rejuvenation program. Therapeutic and aesthetic therapy that works in two ways.
I combine the methodology related to manual craniofacial therapy, supplementing it with the known lifting techniques and new ones, which I develop through practice. I also conduct training in facial massages.
– What was your situation before joining the program?
I had a diploma of graduation, I developed a practice on rejuvenation and familiarization with facial massages. However, I had great difficulty starting with the company from the organizational and formal and legal side. I did not know what my website should look like, the offer, to which target group I address the service and how to run social media.
-What are the main benefits of joining the program in your opinion? What did you get?
I started my own business, I have my own website, I am prepared to run a business. With great success, I cooperate with offices and clinics where I provide my services. I trust myself, I know what my needs are and I boldly pursue my goals. With great conviction, I recommend the project to people who know nothing about running a business. The "Yes" project offers multi-module trainings that are pearls of knowledge for the future entrepreneur. In addition, I could count on the support of an individually assigned mentor – an important figure who guides you step by step in order to achieve success and make sure you are on the right track.
– What are your plans for the future?
Unfortunately, the pandemic frustrated my plans a bit. One of my goals is to open my own friendly place where I will host conscious people who want to use natural methods to improve beauty and support health.
– Was anything groundbreaking for you and your business during the workshops?
Yes, I met my mentor – Mrs. Julita who disenchanted me. She was always available, in every situation, also when I doubted my abilities and ideas. She gave me incredible strength and support. To this day, I think about my mentor with great fondness. If not for her support, I would probably still have the "old fears" who whispered "it will not work" and I would not be here now, proud of myself.