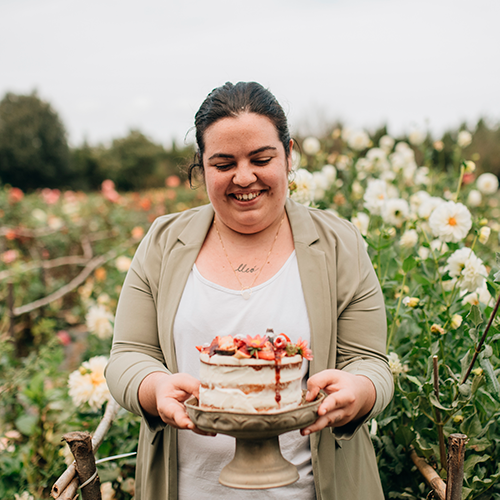 I met Autoocupació thanks to a friend who had started a project with them. Seeing different options, it seemed to me that the "Start your business" training was the one that suited me best.
So I took the first course of YES program; professionally, the training has brought clarity and realism to my idea. I like desserts a lot and always wanted to dedicate myself. What I'm looking for is to break with the seasonality of the area where I'm live (Baix Empordà, coast) and to be able to live all year of what I like by opening my own space making and selling desserts.
The course has made me sit back and think about what is viable and the most logical way to start without dying in the attempt. It has also made me value my time and know how to put a price on it.
I have learned to value my strengths and learn to neutralize my weaknesses.
I would recommend Autoocupació because no one should take the path of entrepreneurship alone. The human warmth of the organization, even in times of confinement, has been key to me.
I've started my own project, "Enjoy Desserts," which revolves around desserts, home-made dessert workshops and custom candy boxes, for celebrations to match the current situation.